A New Coat of Paint for our Website
If you've been to shareup.app in the past, you might notice some things have changed! We've been spending quite a bit of time lately testing, iterating, and prototyping the user experience for the best way to privately share and collaborate on all types of content. We are really excited to show the preview of the product and can't wait to get it out there for all of you to use.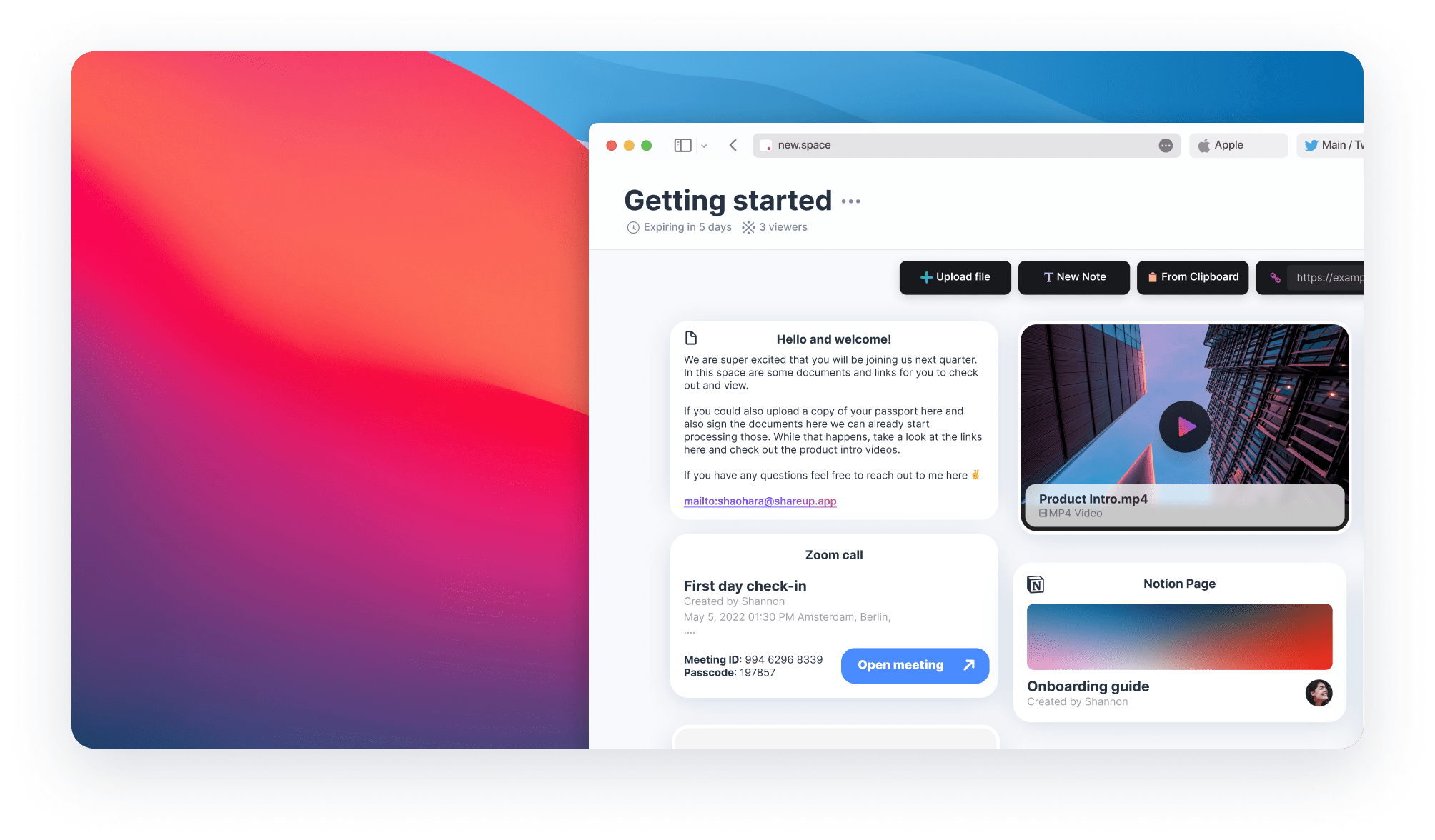 A place for everyone
We firmly believe that anyone can find Shareup Spaces useful. Our product is not only for privacy-focused folks, people working with big teams, or those working in tech. Our mission has always been to make it easy for everyone to be able to share any type of content. This was the primary concept behind our new hero illustration, where there is a place for everyone and all their stuff (especially their cool shoes). If you want to take a look at all the different things we think Shareup Spaces are great for, check out our use-cases page.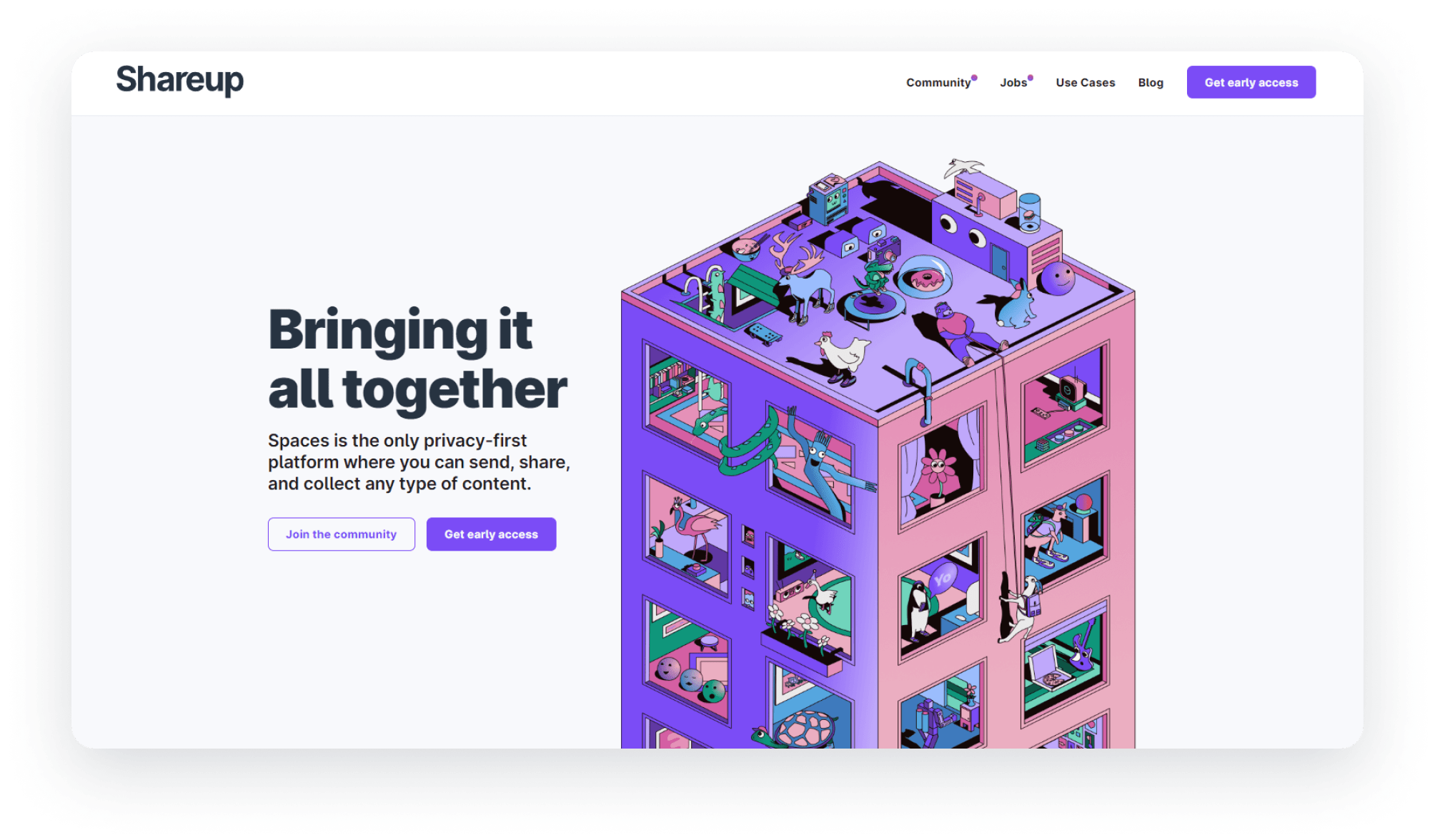 A new space
We are also incredibly proud and excited to show the first peak at new.space—an instantly collaborative and useful space where you can share anything with anyone in seconds. Every time you go to new.space, you will be presented with a new, empty, and fully functional Shareup Space that is ready to be securely shared. No need to configure settings or sit through ads (or make the person you are sharing with see ads). We'll release more details about new.space as we begin rolling out early-access to our Shareup Community members.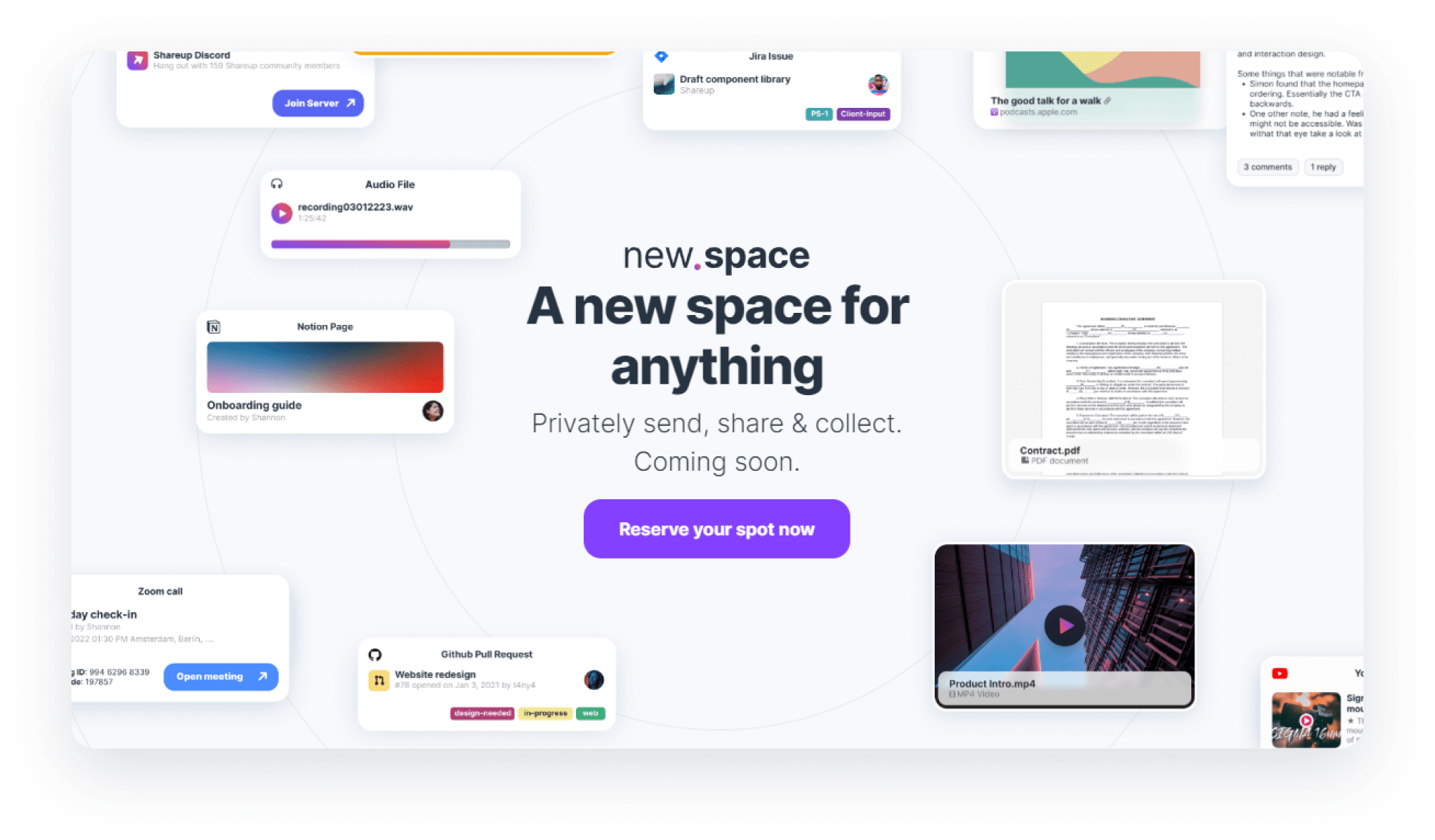 One more thing
We are hiring! Are you interested in our vision and like working with a dedicated and motivated team? Head over to jobs page and take a look at what positions are open. We would love to hear from you!