Finding reasons to use software
"Oh nice! I finally get a chance to use Transmit again", Nathan said to me as we were discussing moving the storage of some videos to a different server. He continued: "Panic's software just makes me want to find reasons to use it".
This conversation has been echoing in my head for a few weeks now. There are a few tools that have a special joy that comes with using them where one want to find ways to engage with them again. For some reason, Panic seems to have a few of those. Panic is a software company that makes excellent tools like Transmit and Coda (now Nova), but why is there a gravitational pull that makes folks want to use them so badly? There are of course many reasons why someone likes or dislikes certain software. For that reason, it could be easy to simply say "they have great design!" (which they do). However, that misses the special perspective they take when designing their products.
If you look at the product page for their latest product, Nova, you'll see they immediately state exactly who they are: A Mac software company "building things that feel truly, well, Mac-like". This is the first reason why their software stands so clearly apart from the rest: they build products for a platform that they understand completely. Creating software like this in today's age is admittedly a bit strange. We live in a "mobile-first-cross-platform" world, and yet they only build for the Mac. By doing this however, the tools they create look very natural and never out of place on the platform. The button and toolbar placement feels familiar and the animations feel correct. Combining all that together doesn't just feel like good design, it feels like something fits squarely in the operating system and belongs.
Another reason for the magnetic pull of their tools is their scope. If you look on any of the product pages for their software, you'll see that each does essentially 3-4 things really well. Transmit's core competencies are uploading, downloading and managing files on basically any kind of server. Super straightforward, easy to understand and effective. Notice, none of Panic's apps are trying to be a hub, a network or a Swiss Army knife style toolkit; rather, each one is like a well-made hammer or brush in a creator's collection that helps solving problems in (in their words) a shockingly good way.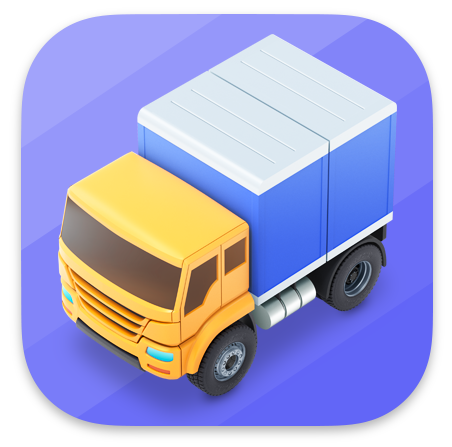 At Shareup, we are inspired by the designers and programmers who build great software like this. We work hard every day to achieve our mission of making private sharing and collaboration fast and easy. We want to build tools that help people and give them that extra little bit of joy. Panic is a phenomenal case-study on how to do just this.