How to privately send and share files
It can feel overwhelming when you need to send a sensitive document like an ID or passport to someone. Maybe this is for a job or an application of some sort, but what is the best way to send something like this? Email seems like a logical tool for a task like this, but is it secure enough? Where is this file going to end up once it is sent? Google scans every file being shared through gmail, even when it is zipped. There are options like the various 'drive' products, but with these you will have to have an account, manage permissions and still not have that ultimate guarantee of privacy. What is a way to send a sensitive document securely?
At Shareup, we've made it our mission to make private sharing as easy as possible. With new.space, you can easily and securely share content of any type without any account or setup, all for free. Let's walk through how it works.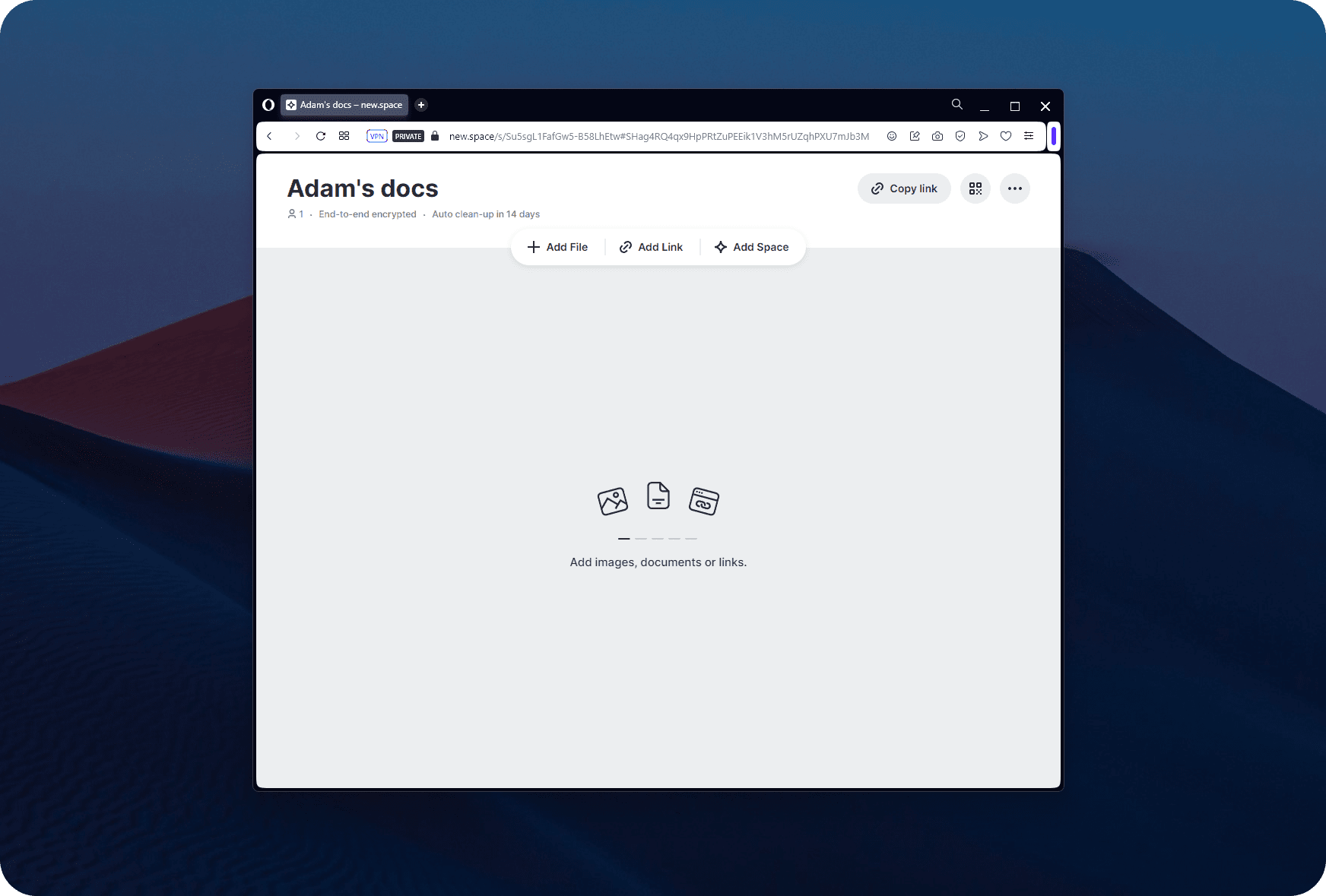 To get started, just head to new.space. Each visit to new.space creates an entirely new, blank space where you can add your content. Simply drag in your files, links or documents and all the items will be encrypted and added to the space.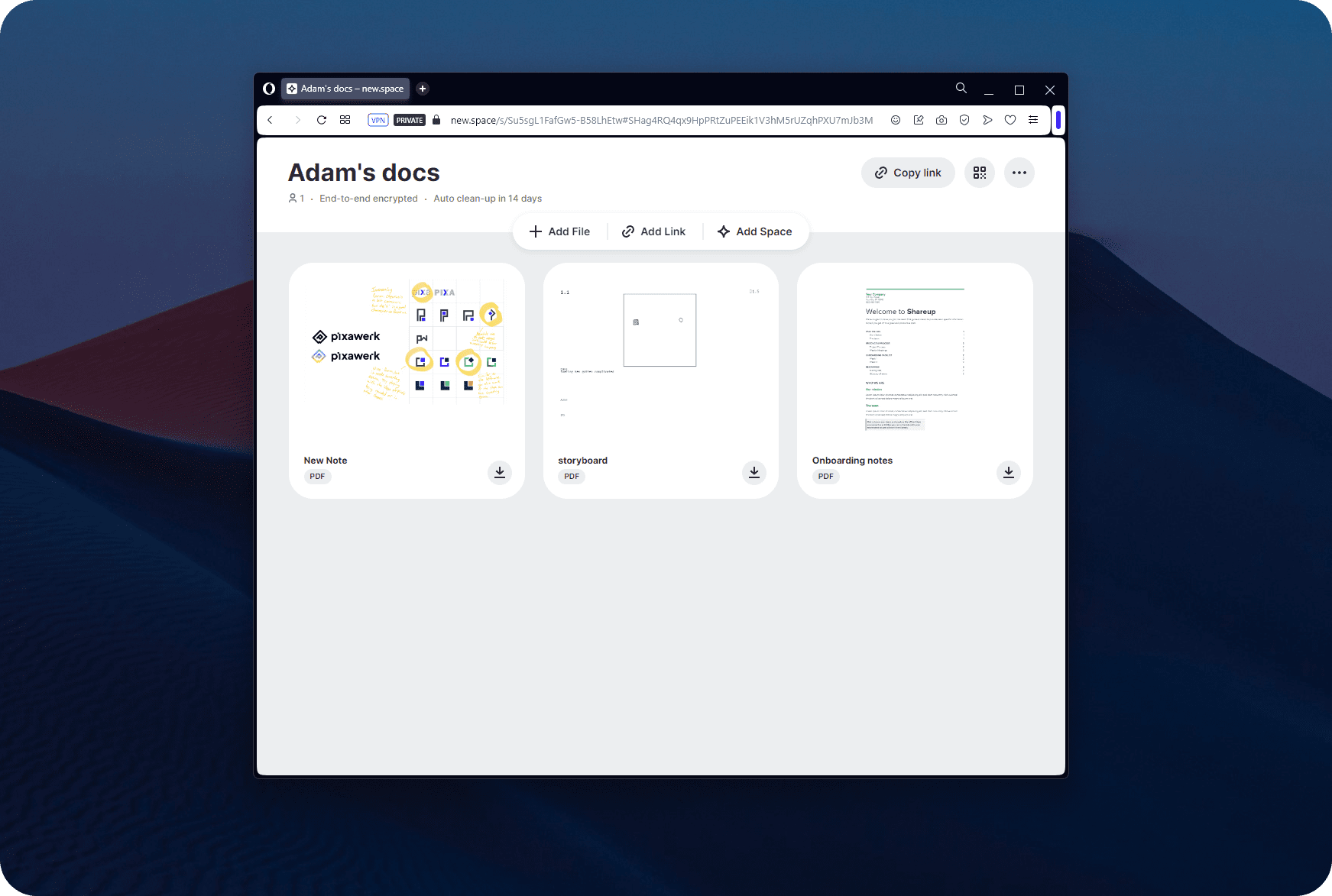 Next, all you have to do is choose how you want to share the space. You can copy the URL from the address bar, or share the QR code to link to the space.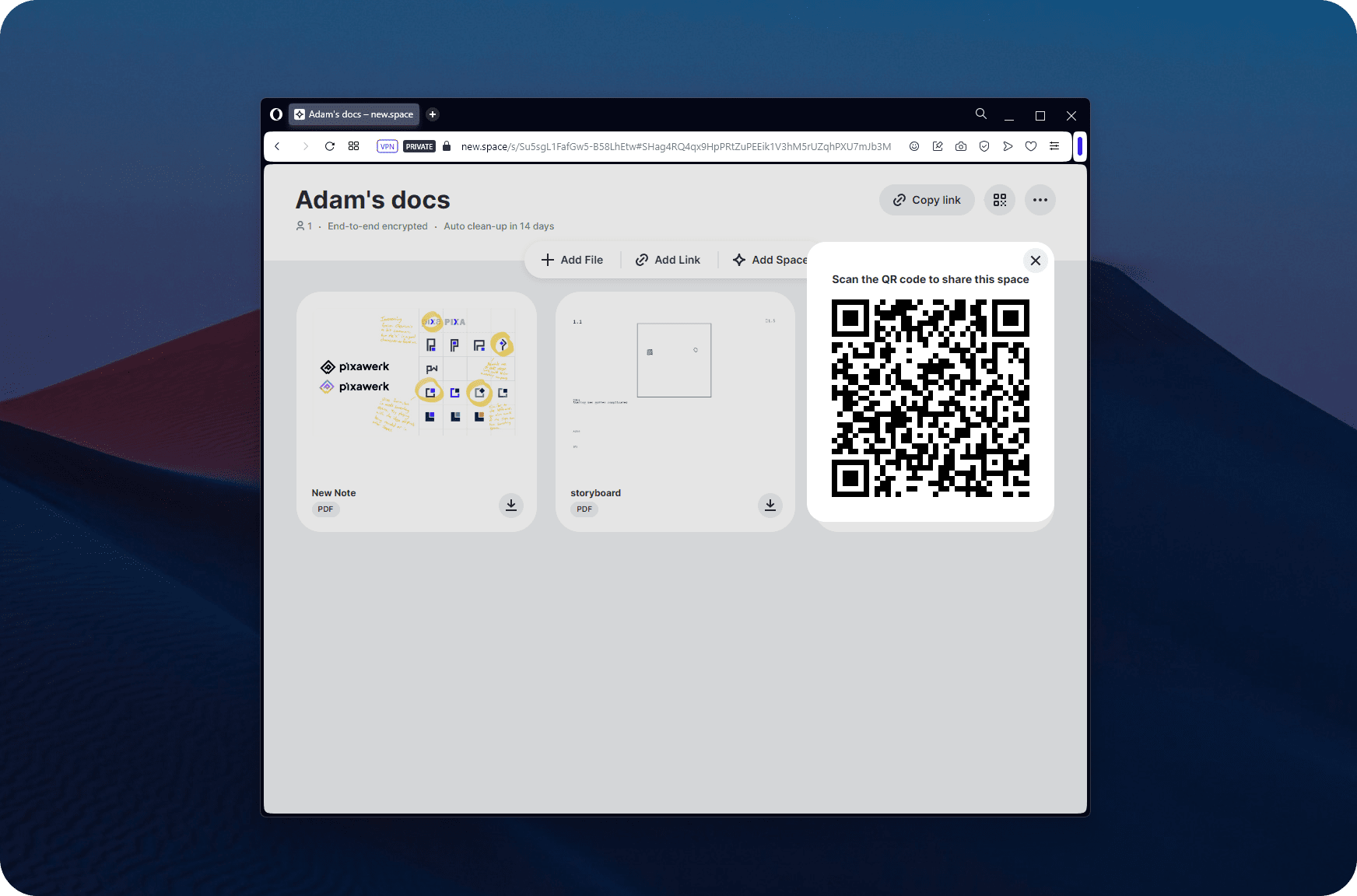 Last step is to just share the space! You can simply paste the link you copied in the last step to privately share the space to someone. All the contents are end-to-end encrypted, meaning only you and the folks you share this link with can access the space.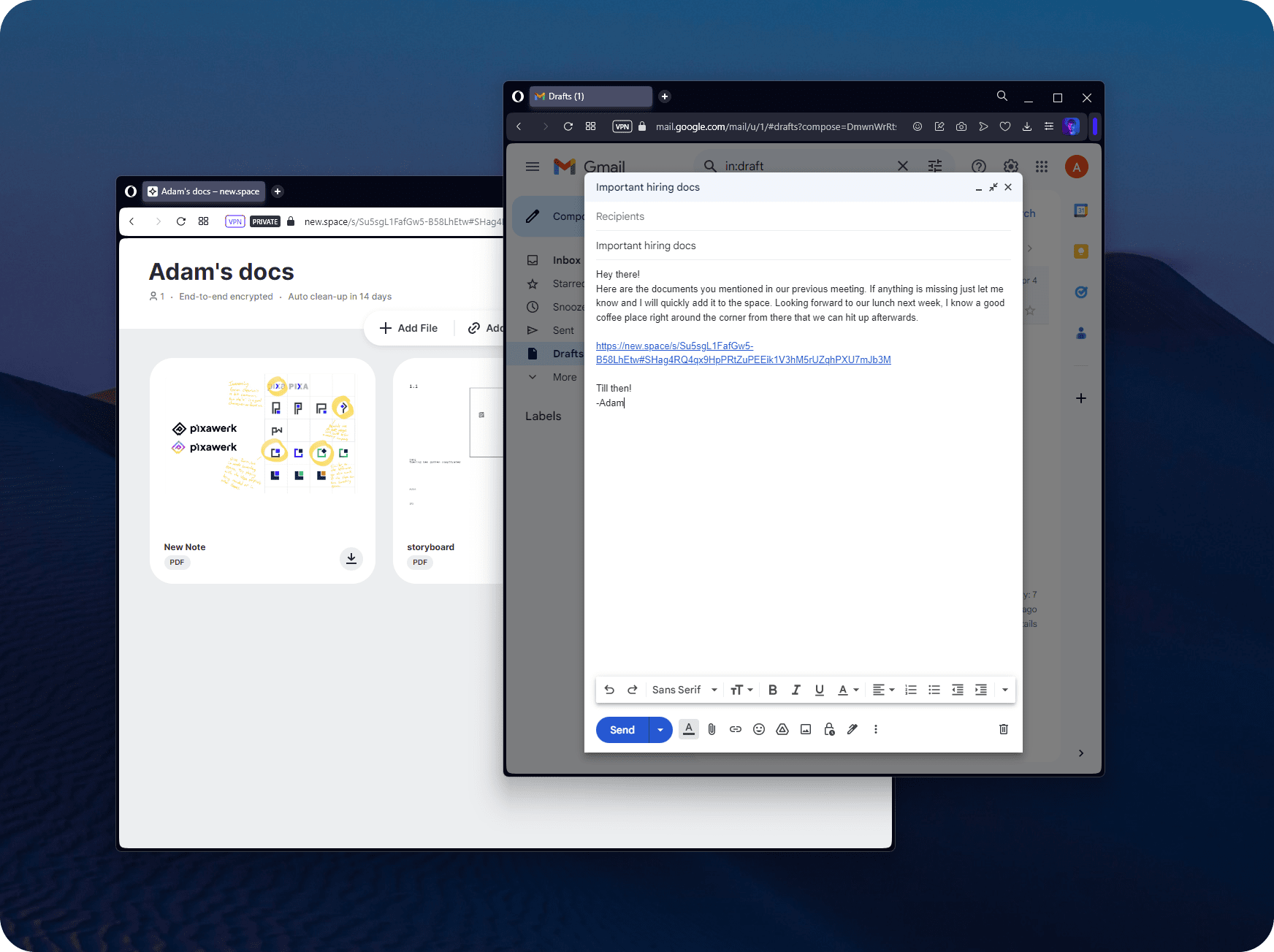 We've built new.space to be the fastest and easiest way to privately share anything with anyone. If you would like to try new.space, we are rolling out early-access to members of our Substack community. Come by and say hello 👋
Till next time, happy sharing!