With new.space, we've made it our primary focus to make it super easy for users to share their content. We've talked in previous posts about how to securely share content with new.space, and in this post I want to share with you a look at a few different ways that you can share a space itself. Take a look:
To give access to a space, all you need to do is share the complete URL of the space. This can be done by either copying it from the browser bar or by using the 'Copy Link' button in the heading—these do the same thing.
Another great way to share is by using a QR code. This is a fantastic way to share if you are on the go or want to quickly view a space on a phone that is already open on a desktop device. To share this way, just open the QR code by clicking the button in the heading, and scan the QR code using the camera on the other person's device.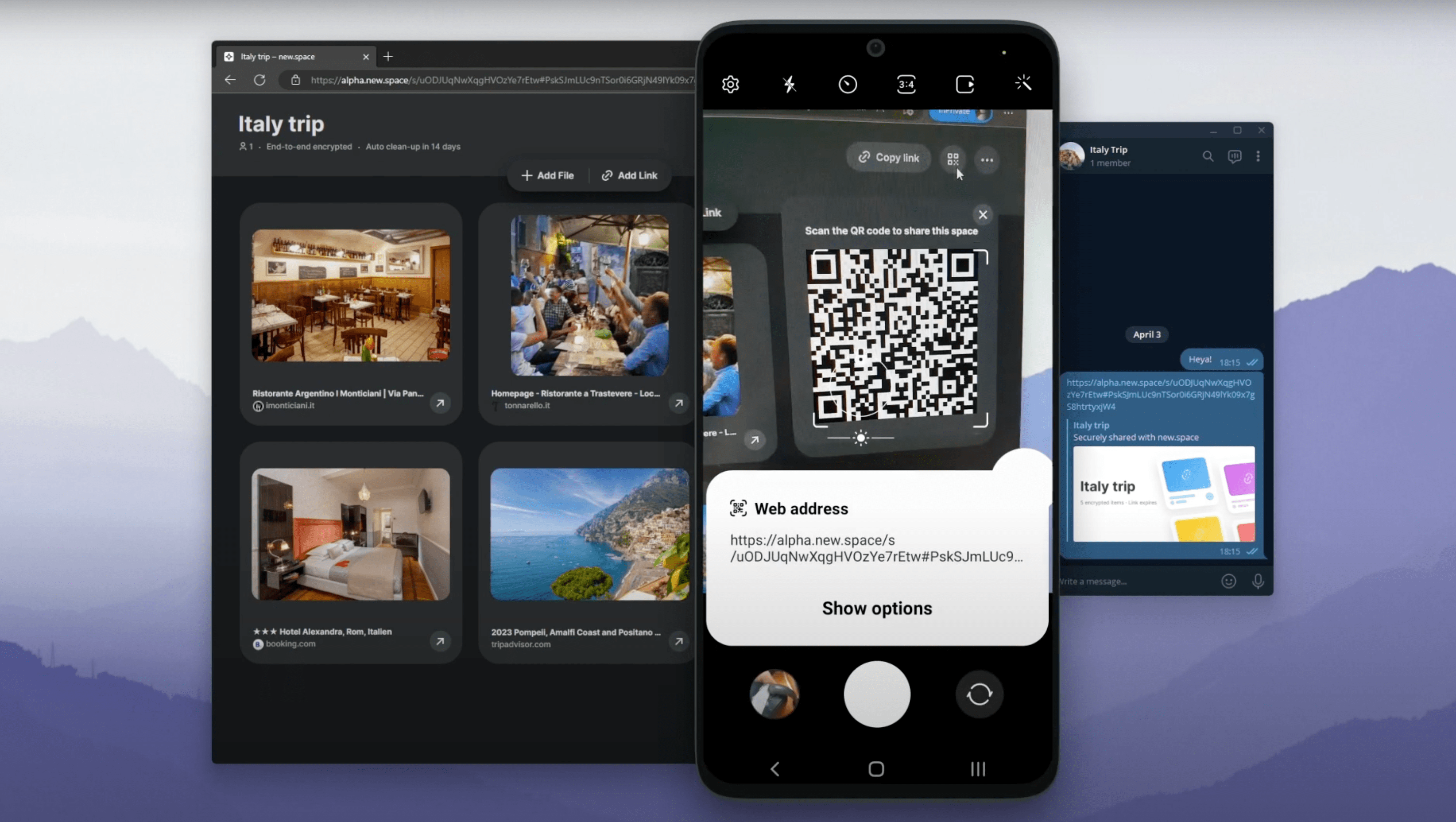 It really is just that easy! With this system, there is no need to set permissions, login to any accounts or exchange emails to achieve fast & private sharing.
We've built new.space to be the easiest way to privately share content with anyone. If you would like to try new.space, we are rolling out early-access to members of our Substack community. Come by and say hello 👋
Till next time, happy sharing!