Sharing is surprisingly still too difficult. Companies are anchoring deeper into silo systems and individual privacy has become even more threatened worldwide, combining to create an environment where sharing privately with those you care about most can feel about as challenging as ever.
We've built prototypes, conducted rounds of product testing & interviews, and we've learned a lot about the struggles individuals and teams face in their digital lives. From frustrations about how to wrangle digital privacy to the difficulties consistently finding and simply sharing their digital content—we listened, learned, and are building a product to serve the real needs people face.
The first building block we are shipping is new.space, 'a little app which can do big things'. Every visit to new.space creates an entirely new space where everything is end-to-end encrypted. Everyone you provide the invite link to has full access to the space, without anyone needing to sign up for an account or provide an email.
At first glance a space acts similarly to a folder, yet it has capabilities which make it so much more special. From being able to collect all types of documents, images and links from all your apps and services, to being able to share those things with a simple QR code, new.space is the most versatile tool for privately sharing and receiving anything digital.
What is new.space great for?
Let's take an example of having to send a sensitive document or file, say a passport or ID card. Email is likely how you would communicate, however it isn't a secure way to share and has limiting file size constraints. You could use a drive product, where you would create a folder, give permissions (which likely sends a separate email), and is likely not end-to-end encrypted. Another option could be one of those sharing tools with ads, though that doesn't feel right. New.space on the other hand, is great here!
Visit new.space, add your sensitive documents, copy the link into the email, and everything is good to go. You get control over how long your file exists, how it is presented and can ensure that it can only be accessed by you and those with whom the link is shared. No accounts, ads, signups, or configuration required.
The next building block for us is the Spaces app, where sharing gets supercharged. When you level up with an account, empower your Spaces with integrations and add some smarts, a Space becomes more than just a tool for sharing files and links—it becomes a platform for creating and collaborating on all of your most important ideas, concepts and projects.
What will Spaces be great at?
Spaces removes the worry about who has access to what, and is a place where projects of all sizes can start and grow. Use your daily space to collect the links and resources you'll need in your day, quickly create a quick new space for a meeting and share it to the participants, and keep an overview of your projects with Spaces integrated with popular tools and services such as Github and Discord. You'll be able to add anyone, inside or outside your team, to a space and share everything you all need to get your work done together. Furthermore, all the advantages you get with new.space shine here as well, since they share the same technical backbone.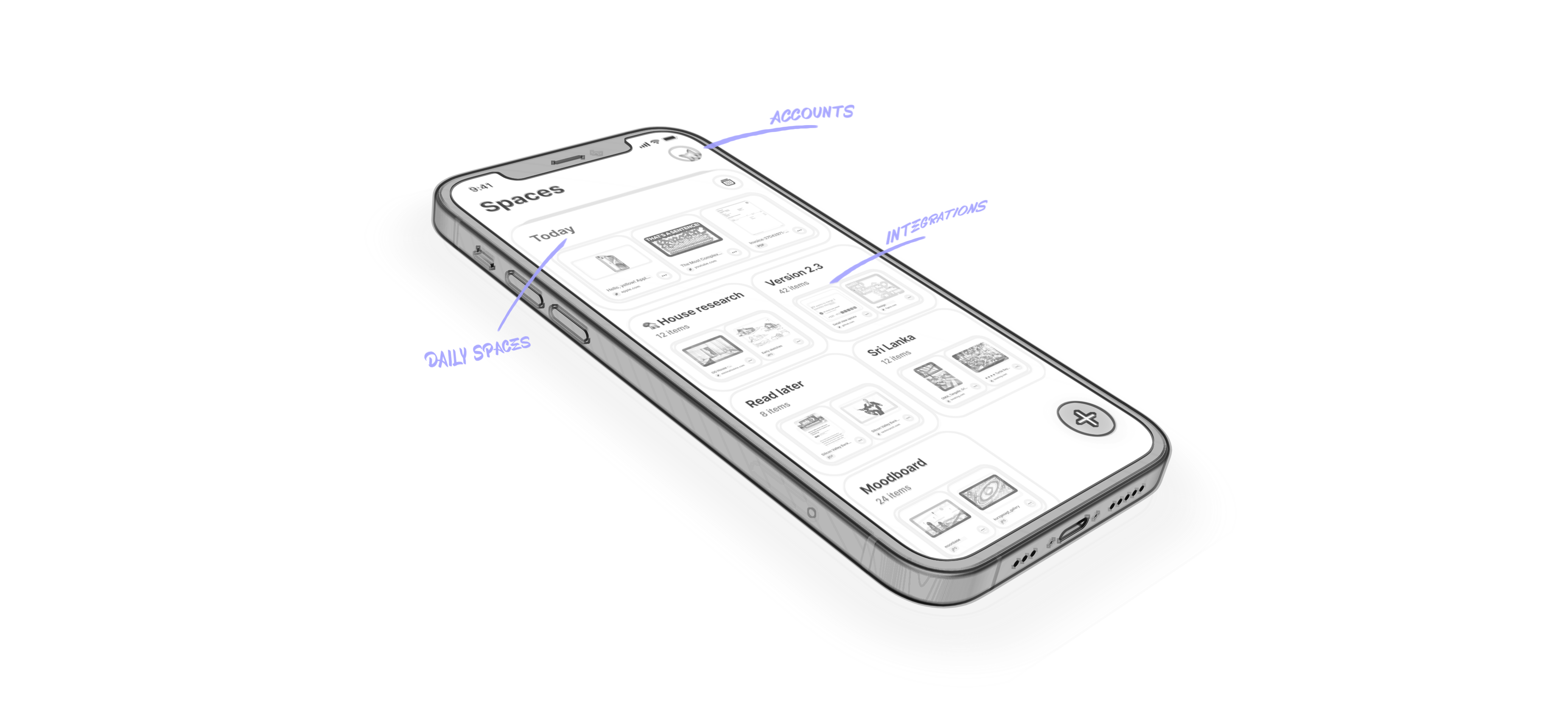 In our initial blog post we wrote:
This is Shareup: the easiest and fastest way to securely share anything with anyone.
We've only become more obsessed with this mission, and hope you will join us.
If you are interested in helping us shape the future of Shareup, sign up to our community substack where we share product updates and host discussions about how we can achieve more together.
Happy sharing 🚀