We've published a fun, curated list of links to help learn to build progressive web apps
We're huge fans of the web, and we believe in the power, utility, and reach of rich web experiences. Although there are tons of guides and articles showing how to build progressive web apps (PWAs) scattered around the web, it has often been difficult for us to easily find the best, most up-to-date resources about PWAs.
So, Adam and I put a list together 💪
👉 pwaresources.dev is our curated, categorized collection of the best resources available online for building PWAs. We've collected all the links that have helped us, or are in our #readlater lists, into one place.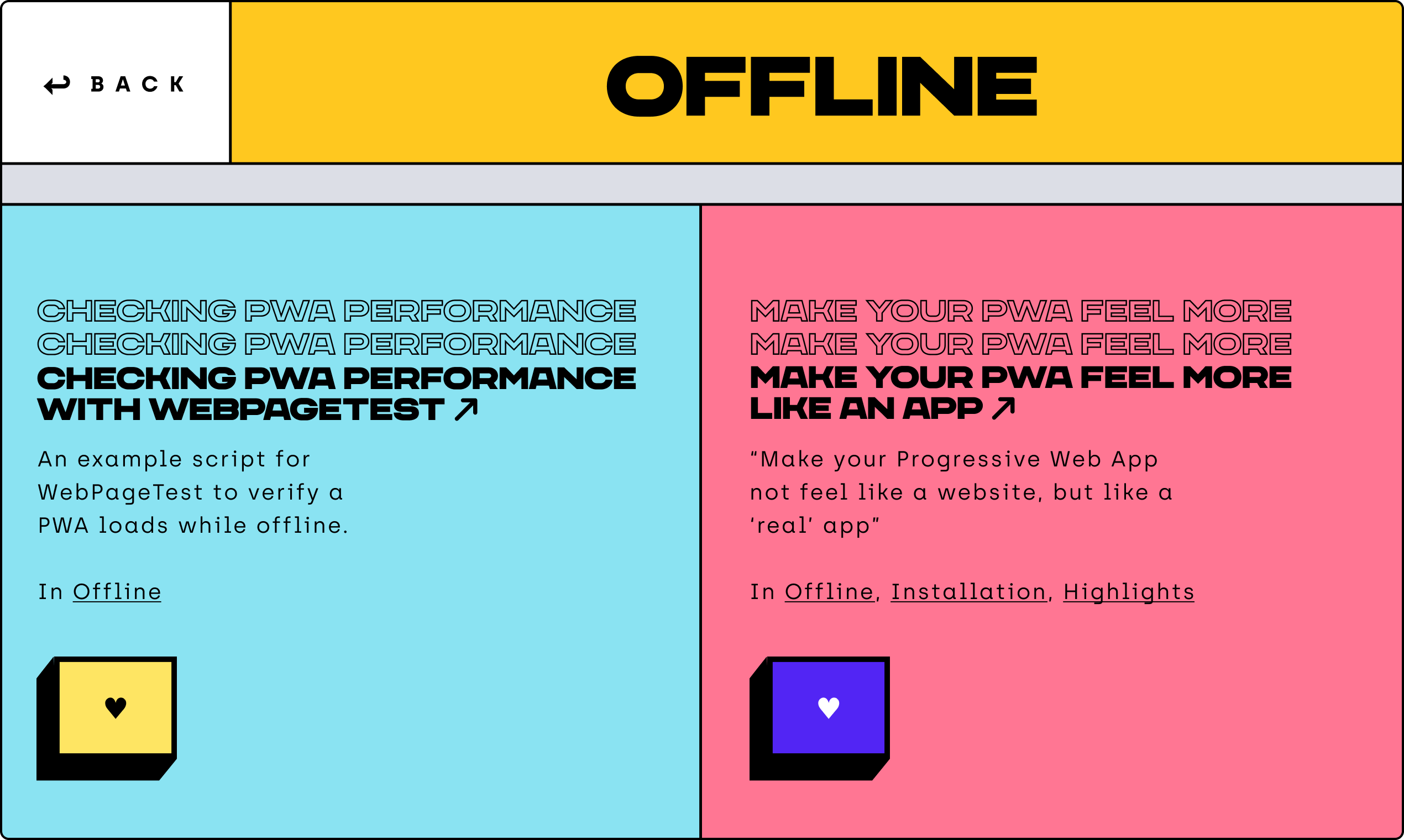 Best of all, PWA Resources is itself a progressive web app, which means it's installable on your mobile device 📱, works well offline ⛰, and your favorites are persisted locally ⭐️.
Checkout the app's source on GitHub at github.com/shareup/pwa-resources to learn from, critique, and contribute to it 😎. If you know of a resource we are missing, then please make a pull request.
Also, thanks especially to Adam, the site is super fun and gorgeous! He is a great artist, and it's been really fun to quickly assemble this app—almost like a little hackathon. We hope you all enjoy it.

And, we are hiring. If you are as interested in building awesome PWAs as we are, then I want to talk to you 🤜🤛 email careers@shareup.app.