A Space for everyone and any use case.
From big scopes to tiny teams, we've got you covered.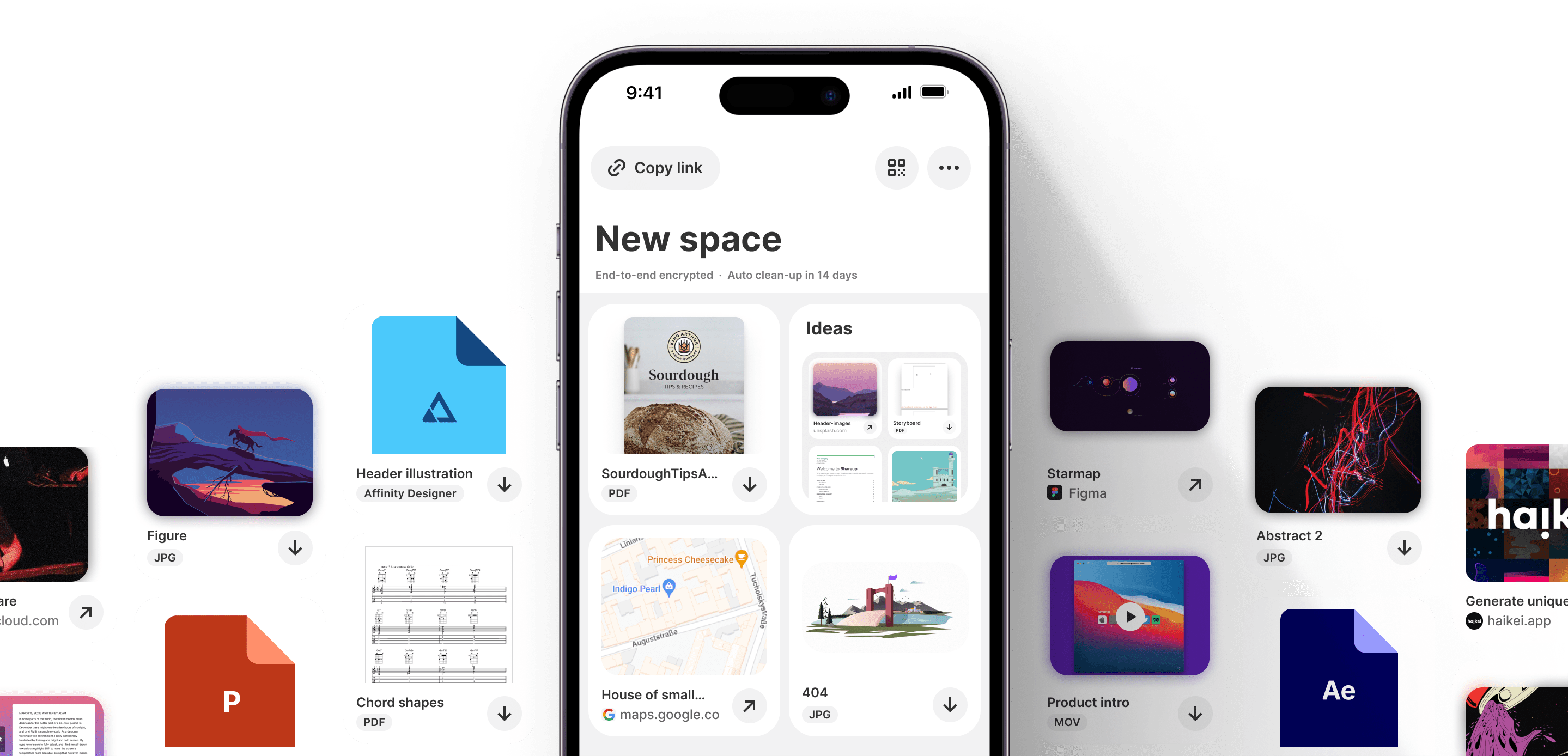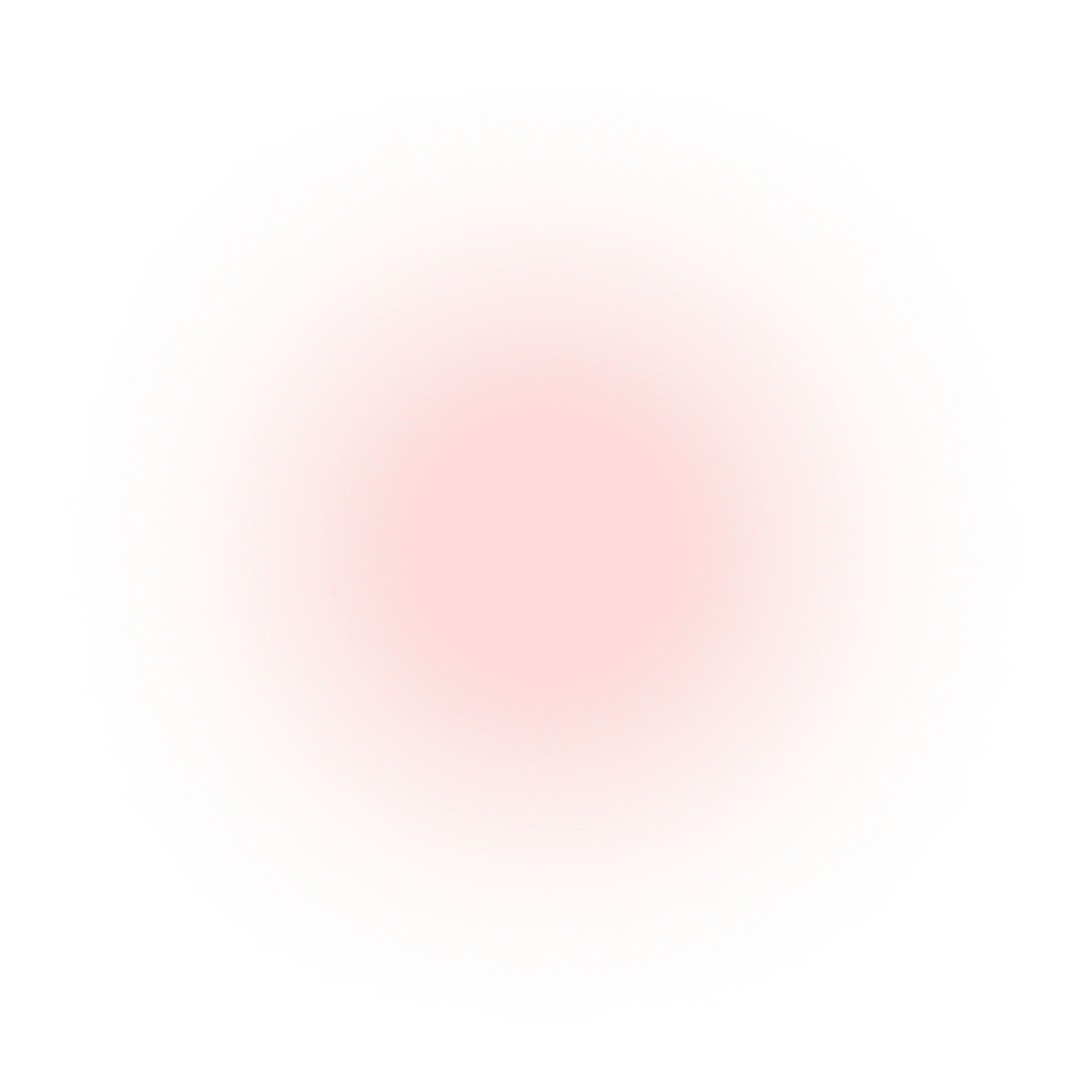 everyone
Send and share any type of document, file or link
A space flexible enough for every need
Make fast work
Quick speed unlocked for every Space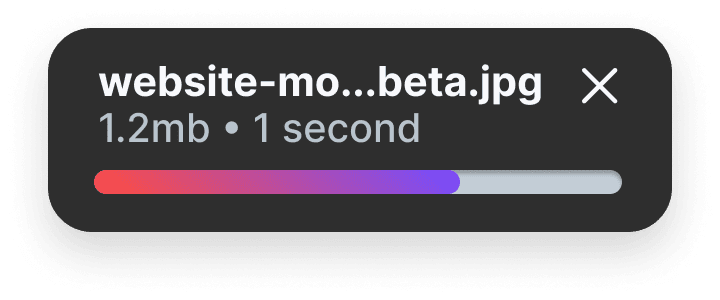 Not playing around
But plays well with others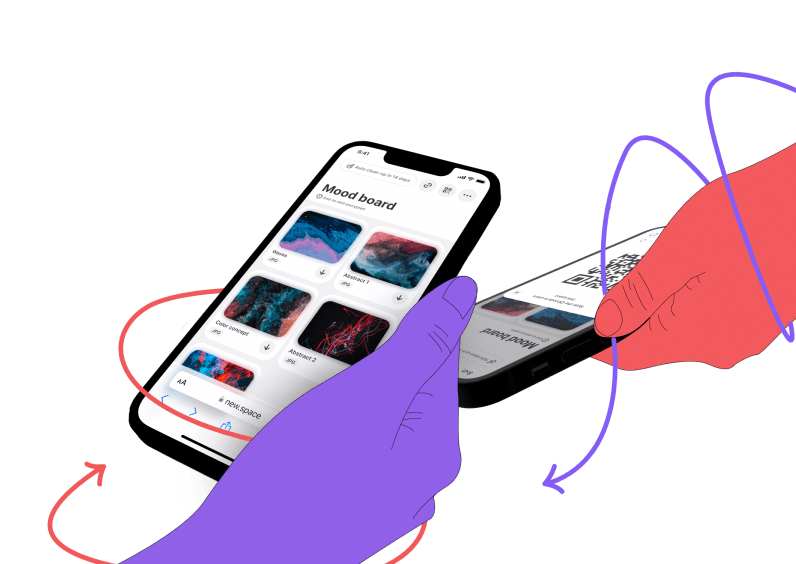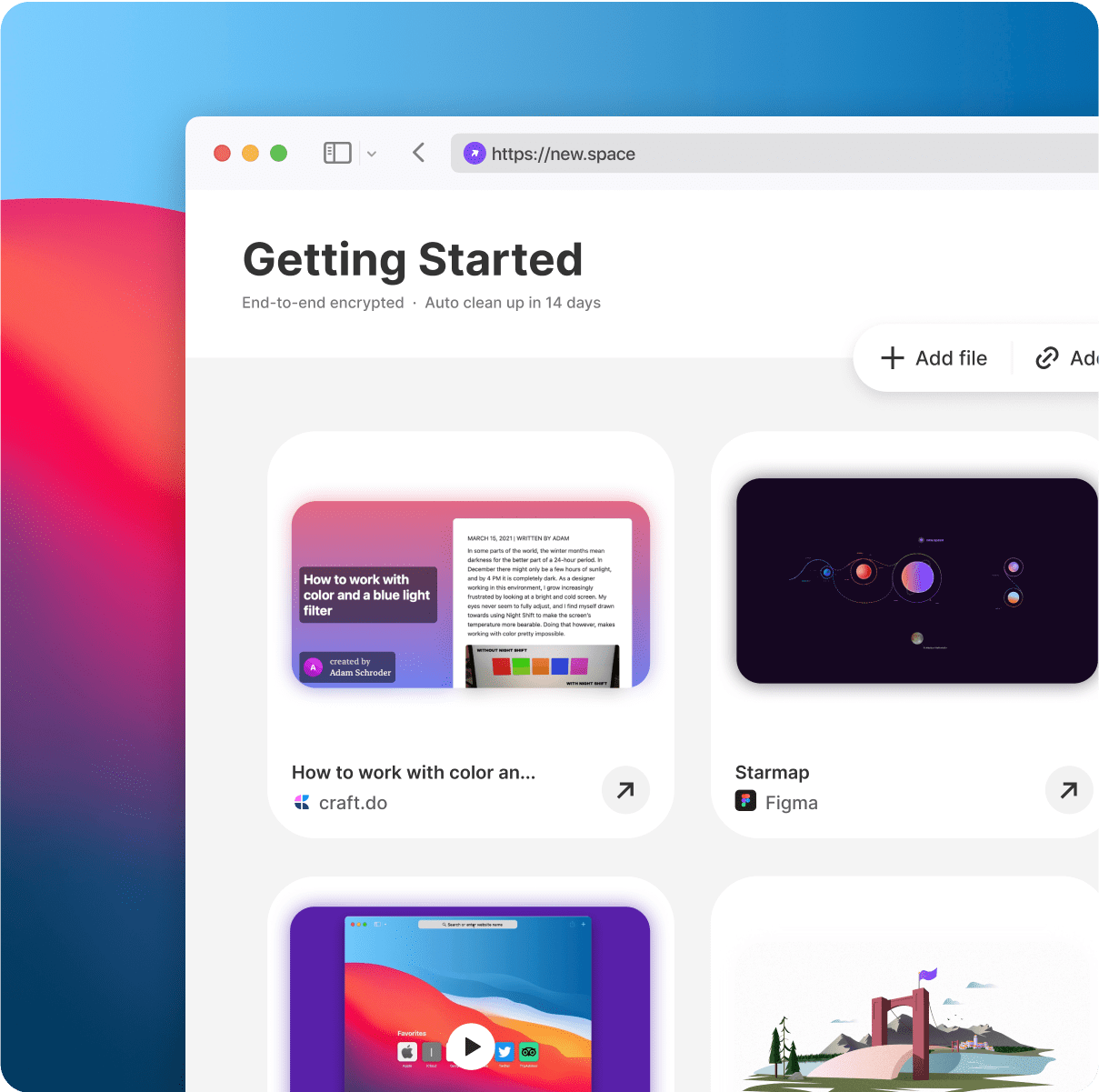 passport or id
Securely transfer private documents
Every item shared in a space is end-to-end encrypted
End-to-end Encryption
All your content is privately shared only to the people you trust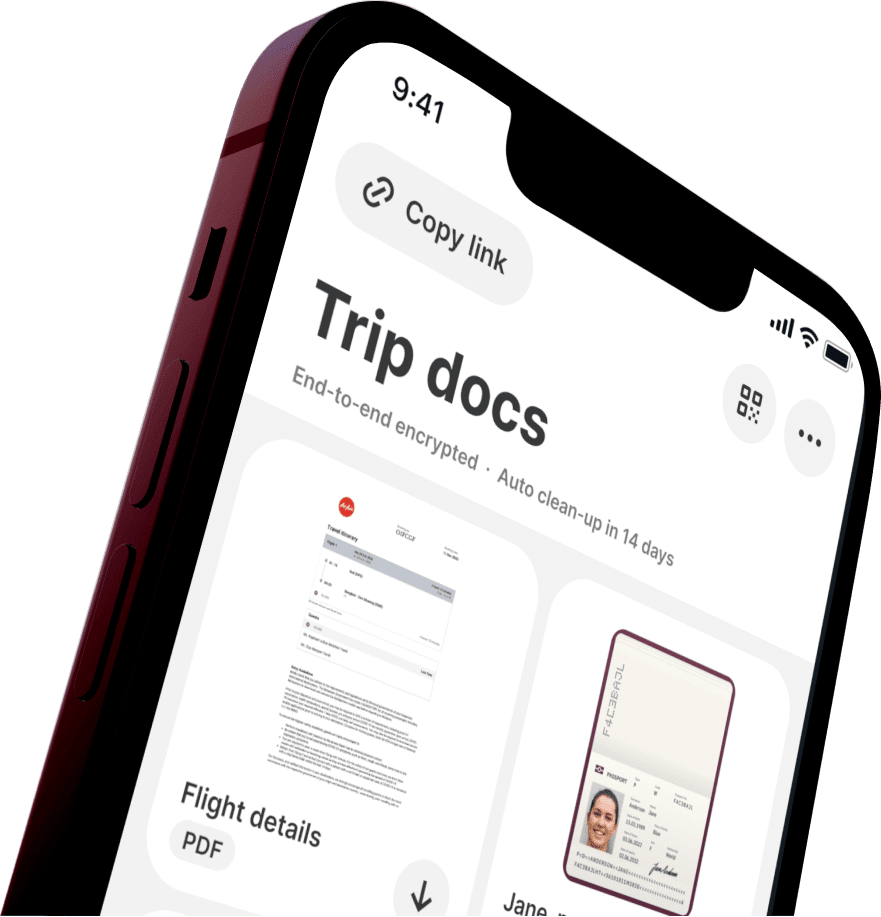 marketers
Connect design, planning and handoff
Share a space to everyone and gather everything
Get the crew together
Add all the members of your team to a space and get everyone on the same page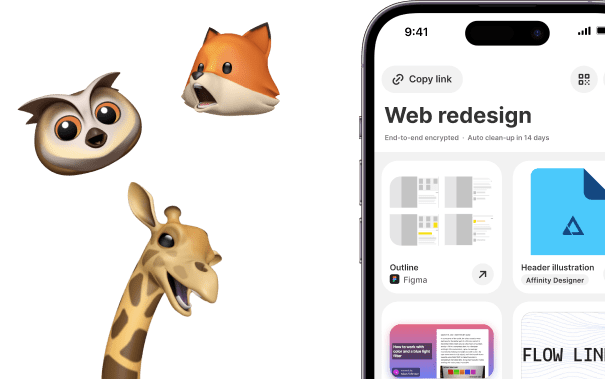 Space base
All your files and links in one place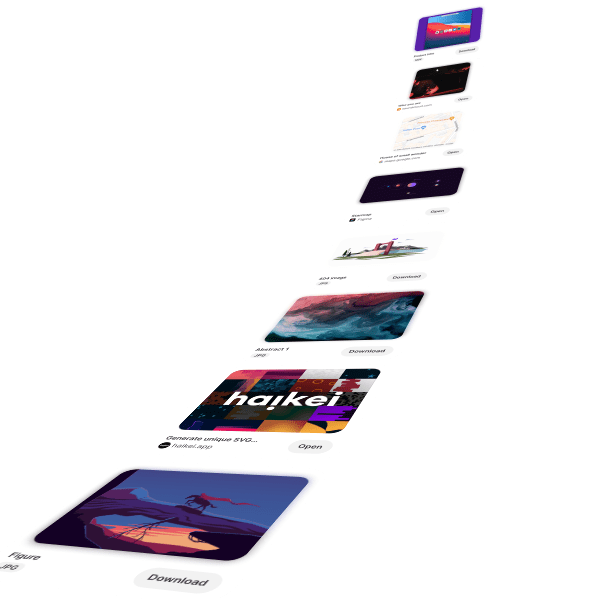 video editors
Gather clips and assets for an easy workflow
Quickly move files between devices
designers
Share and send files & resources
Gather everytying your team needs in one place


data room
Securely transfer documents and files
No paywalls or ads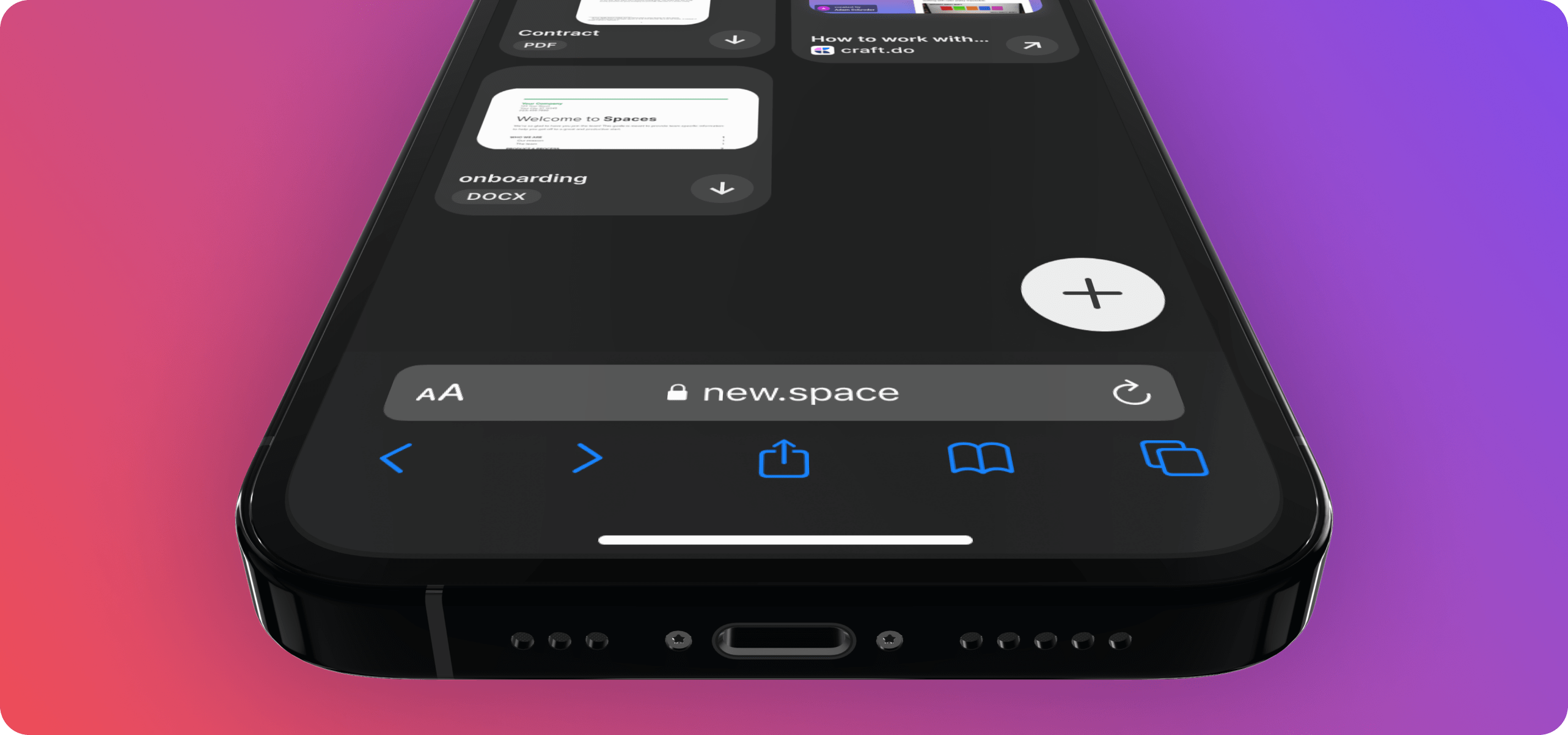 Hiring
Support your entire hiring process
From application to onboarding
In the loop
Spaces provide a straight-forward & easy way to securely transfer documents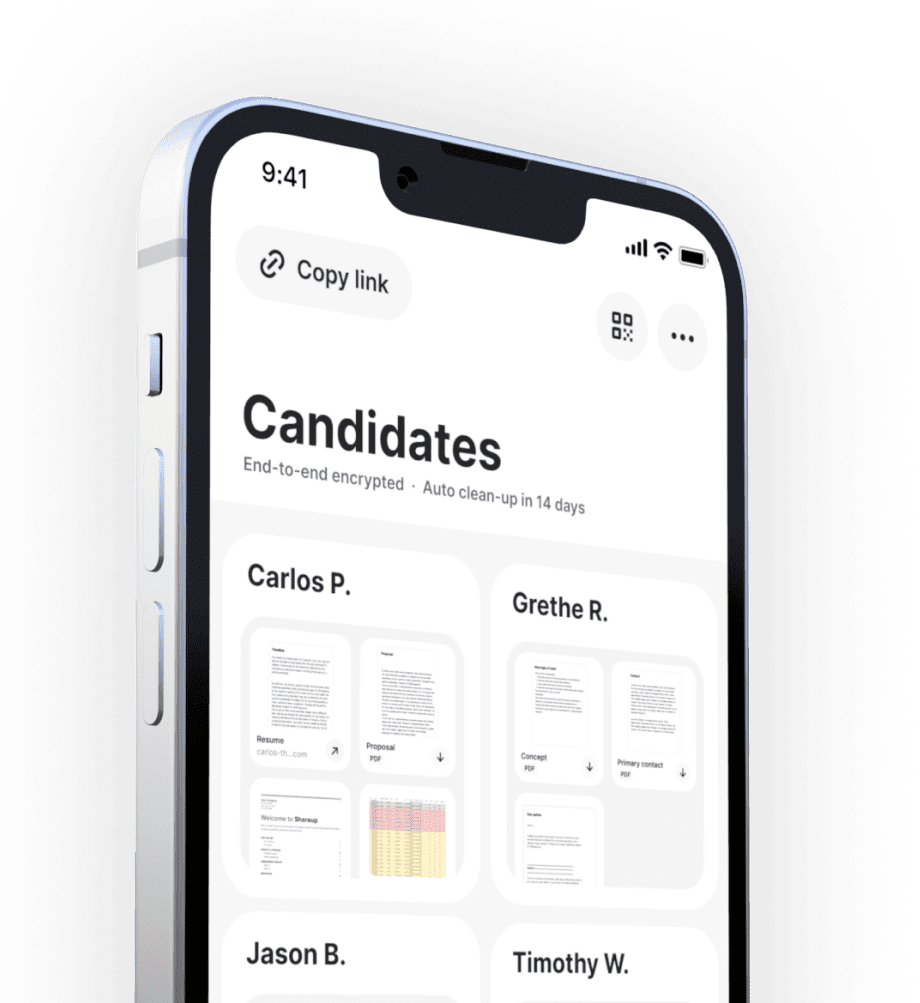 Team Player
All important onboarding information can be shared with a single link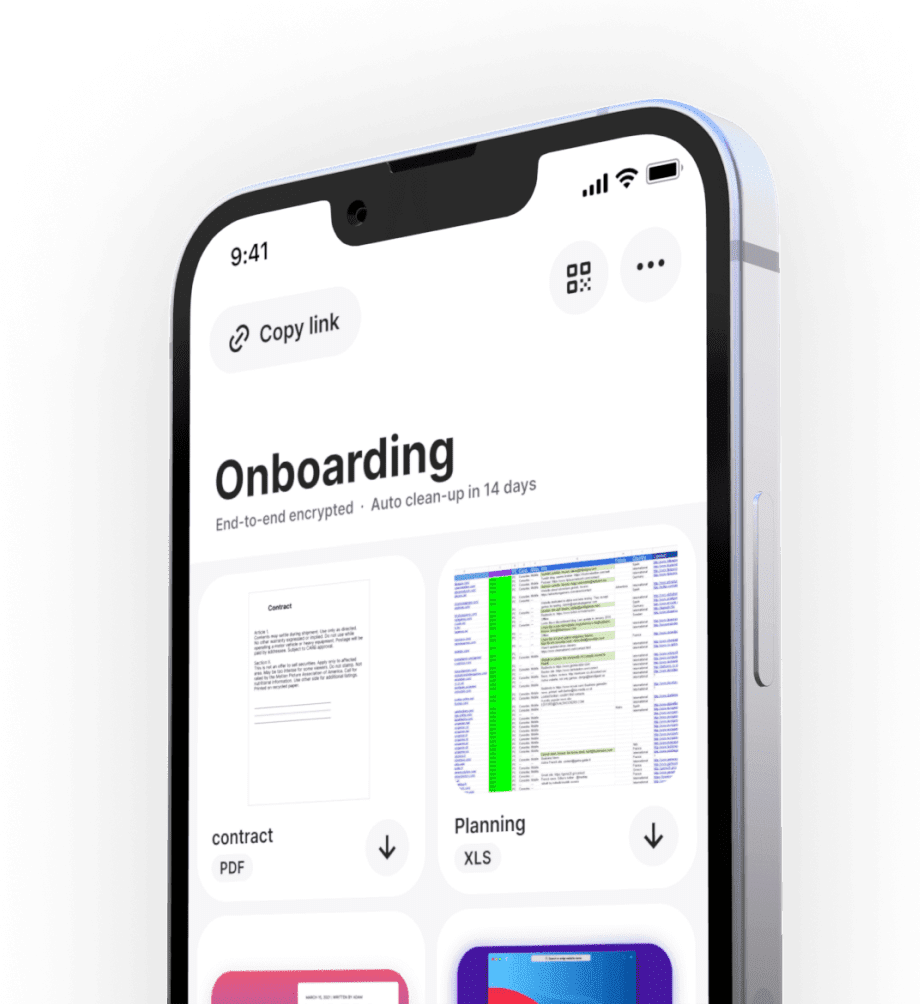 We're rolling out the alpha version to our early community members. The first 1000 people who join will receive an exclusive in-app Founder badge.
Reserve your spot now